PHOTO: Sydney, Australia
The interest rate hike which some analysts have predicted to come as soon as Tuesday could trigger a 15 per cent fall in housing prices, Reserve Bank analysis shows.
Three of the four major banks have said they expect the RBA to raise the target cash rate to 0.25 per cent on Tuesday.
This would leave homeowners struggling to make mortgage repayments for a house worth less than the price they paid for it in the first place.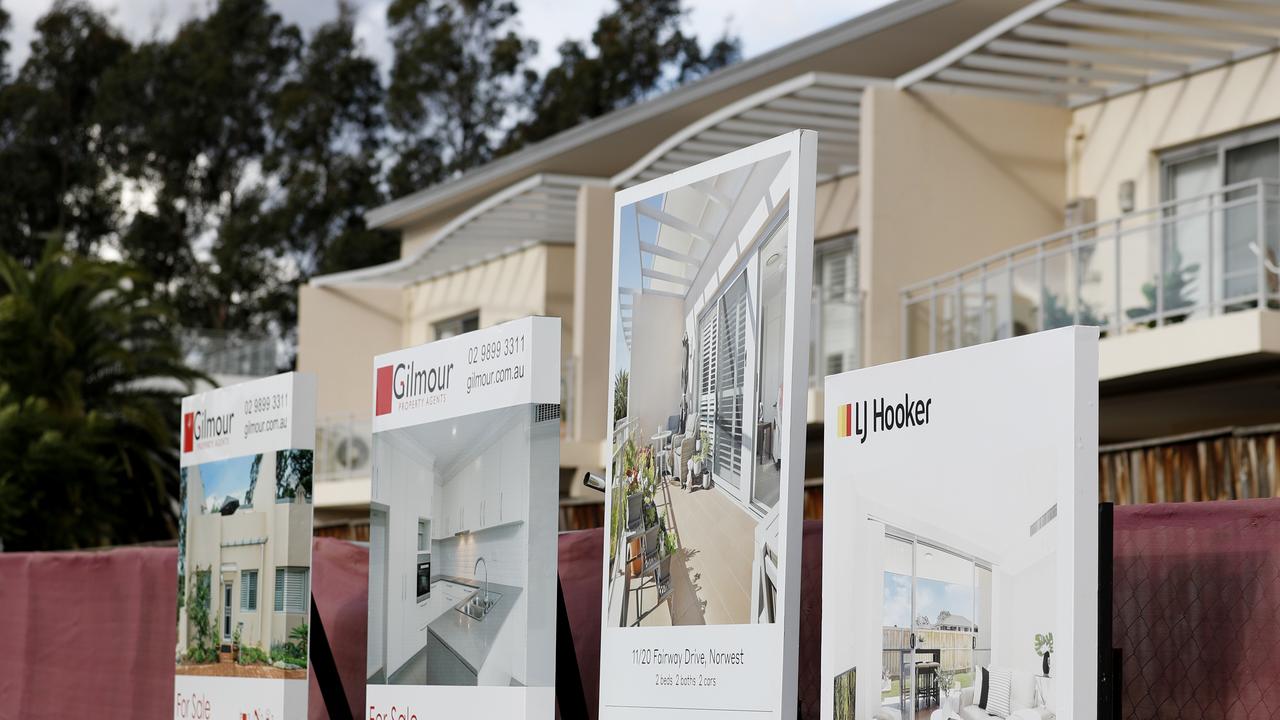 Expected interest rate rises should lower house prices – but this will in turn cause its own problems for homeowners. Picture: NCA NewsWire/Nikki Short
"Estimates using a model of the housing that takes into account historical relationship between interest rates and both demand and supply factors suggest that a 200 basis point (two percentage points) increase in interest rates from current levels would lower real housing prices by around 15 per cent over a two-year period," the report said.
Most financial institutions forecast the cash rate will rise to something around 2 per cent – a near 200 basis point increase from the current 0.1 per cent rate – in the next year or two.
The rate increase touted for Tuesday would only be by 15 or 40 basis points.
A 15 per cent decrease in housing prices would wipe out most of the 23.7 per cent increase that capital city property values saw in 2021.
Dr Diaswati Mardiasmo of PRD Research, a real estate firm, cast doubt on the RBA's analysis, saying in an interview with The Courier Mail that the current housing market's runaway prices were driven by a different set of assumptions.
"Our current property market situation differs greatly from 2009/2010," she said. "The current demand we have is more local demand, due to a triage of factors: Covid restrictions, federal government homeownership grants and demographic changes. We are yet to receive the normal pre-pandemic level of international demand for property. We are yet to have the pre-pandemic local and international 'normal' type of demand," Dr Mardiasmo said.
"What's more, we still have a significant supply issue, with less new ready-to-sell stock coming into the market due to rising construction costs. The deep supply and demand imbalance right now may result in an even longer lag time between when cash rate hike will translate into property prices."
READ MORE VIA NEWS.COM.AU
MOST POPULAR