PHOTO: Boomerang
One of Australia's most glamorous homes, Boomerang, has hit the market with an $80m asking price.
Brad Pillinger of Pillinger was spotted showing people through the 1920s Elizabeth Bay Spanish Mission treasure last week.
When contacted, Pillinger had no comment.
But further digging with other sources indicates the $80m asking price for the Billyard Ave property.
Lindsay Fox, the Toorak-based billionaire trucking magnate, had bought it for $20m in the name of Fox's daughter, Katrina, in 2005 from the late cleaning contractor and art collector, John Schaeffer.
Boomerang is on a 4233 sqm waterfront block.
That's $20m more than what was wanted when it was quietly listed in a similar whisper campaign in 2016.
The market's moved on considerably since then.
And the Covid lockdown has only increased buyers' appetite for big grand homes on large blocks.
Boomerang sits on 4233sq m of waterfront land.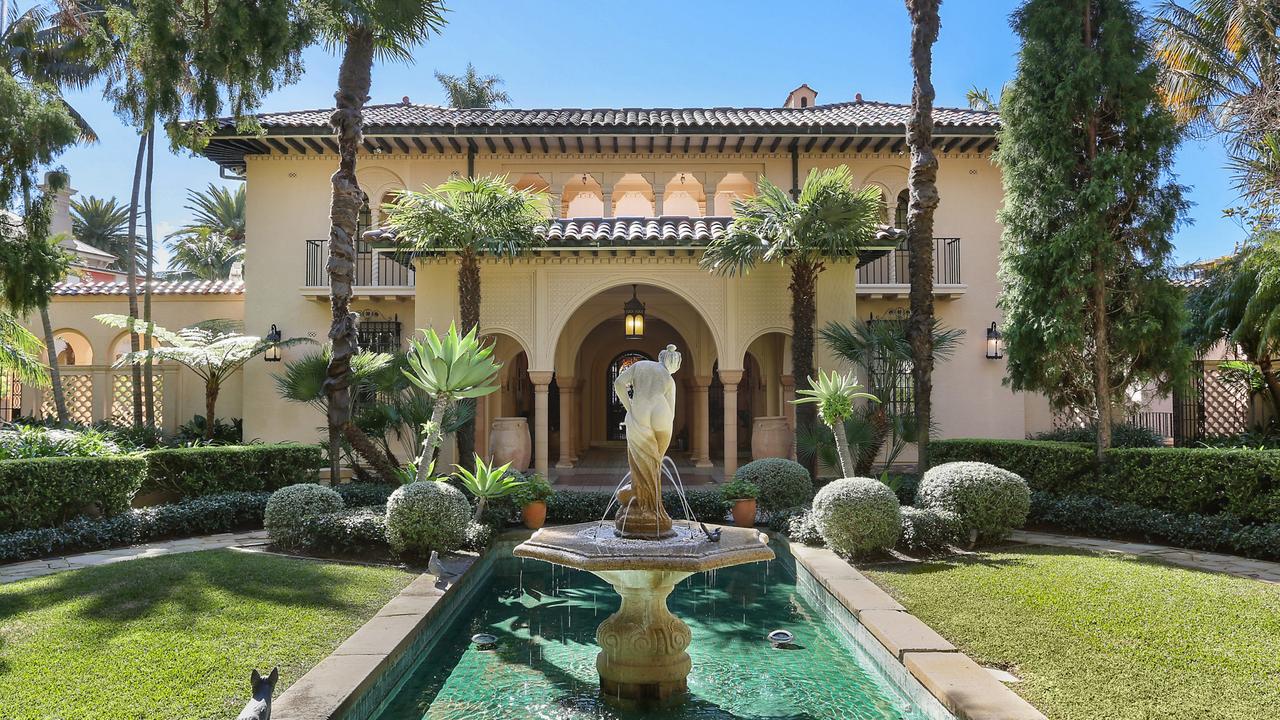 Beautiful gardens.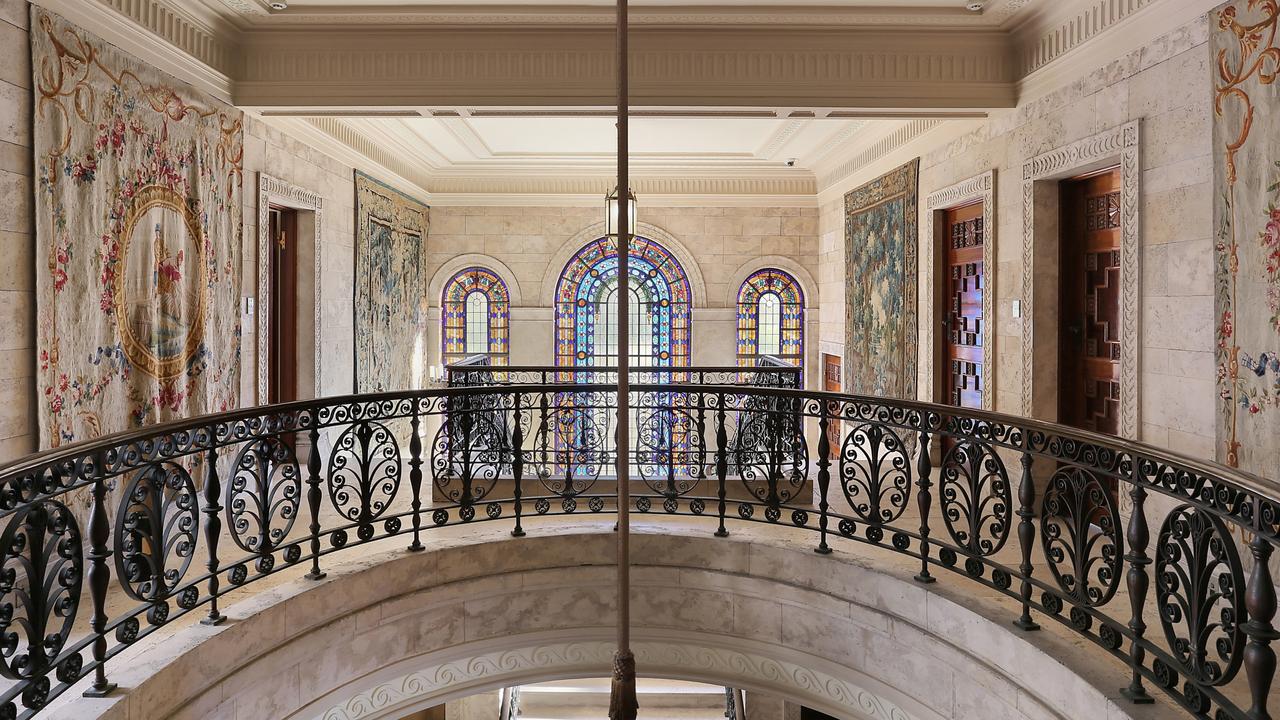 Incredible interiors.
But Double Bay's Elaine — sold to Atlassian billionaire Scott Farquahar for $71m in 2017 — is on a bigger 6986-square-metre waterfront block.
And the house next door, Fairwater — sold to his Atlassian co-founder, Mike Cannon Brookes for a record $100m in 2018 — is on 8000 sqm.
All three homes featured high on our list of Sydney's and NSW Top 50 homes.
But there's no doubting the unique appeal of Boomerang.
It features 25 rooms including a private cinema modelled on the State Theatre.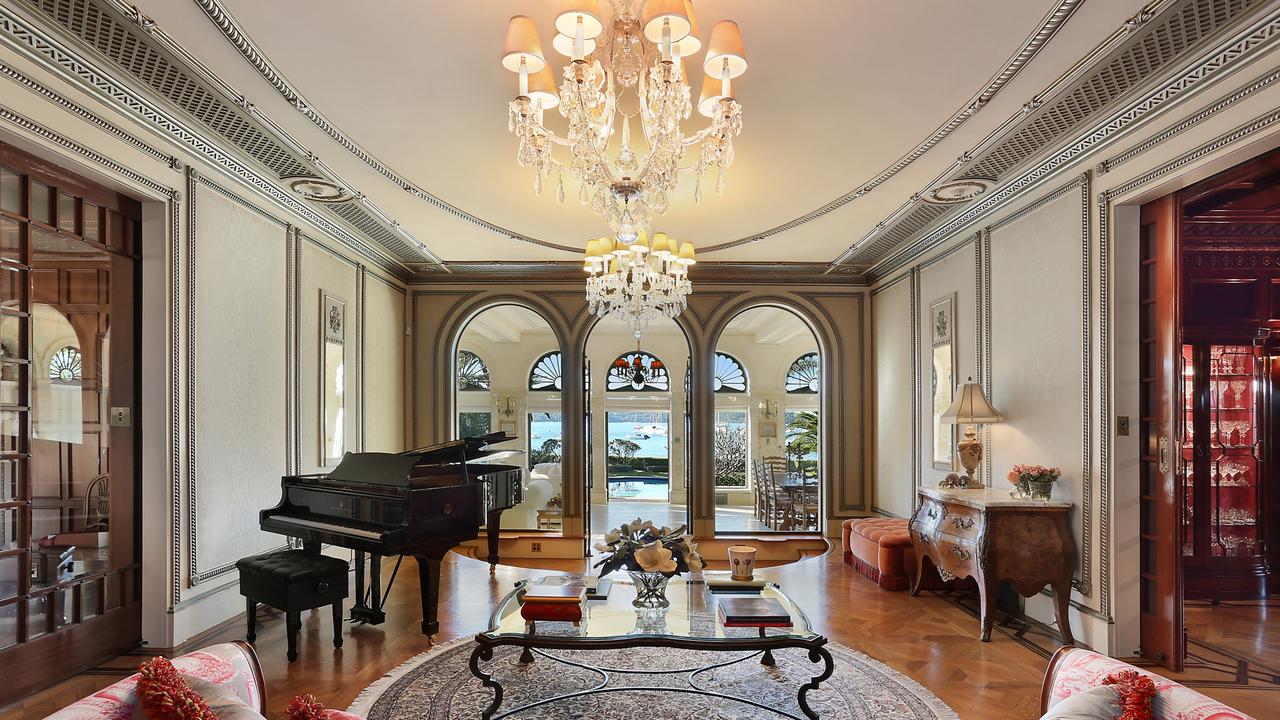 The Elizabeth Bay home is expected to fetch more than $80m.
READ MORE VIA NEWS.COM.AU
MOST POPULAR