PHOTO: The Barbie set caused an international shortage
Life can be extraordinary when you inhabit the realm of plastic, but it can also unleash chaos on the global supply chain.
In a recent interview with the director of the highly anticipated Barbie movie, Greta Gerwig revealed a fitting scarcity that befell the production. "The world," she disclosed to Architectural Digest during a home profile of Barbie's Dreamhouse, "ran out of pink."
Specifically, the film, starring Margot Robbie as the iconic doll, experienced a shortage of a vibrant shade of Rosco brand pink paint. This particular hue was extensively utilized on the film's three-story set located at Warner Bros. Studios near London, as reported by the Post.
Apart from its aggressively pink color, the dwelling of the Barbie protagonist lacks privacy, making it unsuitable for anyone seeking seclusion. "There are no walls and no doors," shared the 39-year-old director. "Dreamhouses assume that you never have anything you wish was private — there is no place to hide."
Production designer Sarah Greenwood and set decorator Katie Spencer drew inspiration from midcentury-modern homes in Palm Springs for the live-action dollhouse. Even the movie's surroundings, featuring palm trees and distant mountains, bear resemblance to the resort city in Southern California.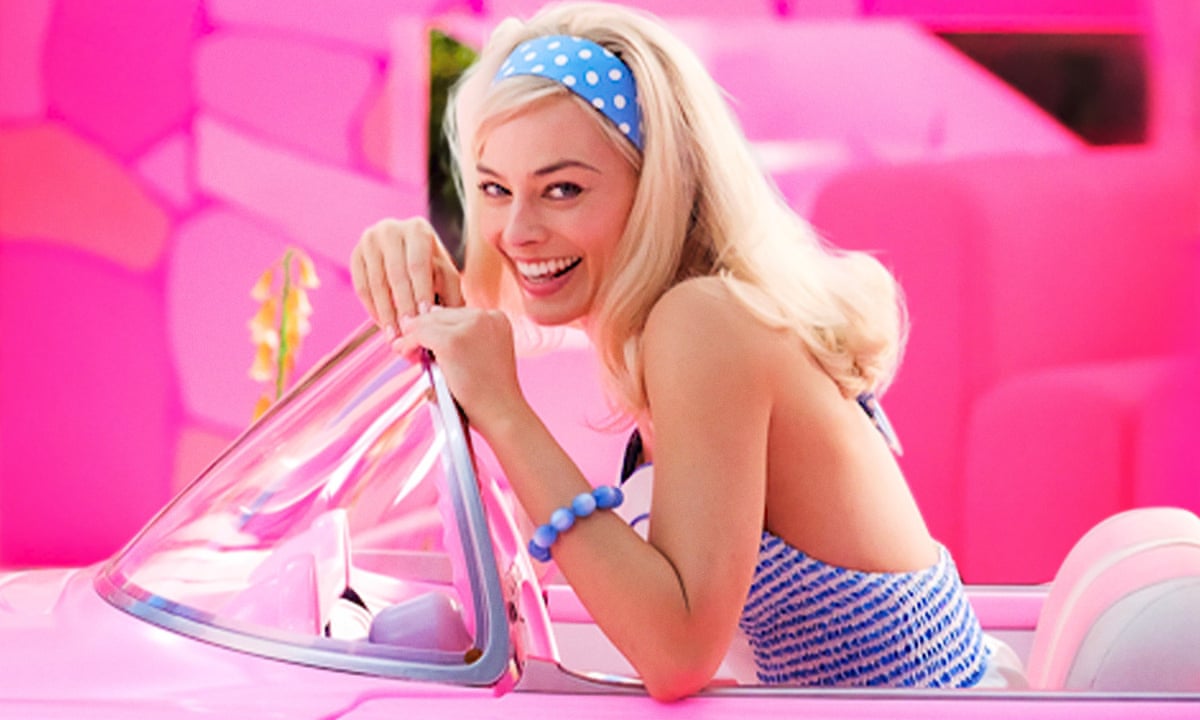 The final creation, Barbie's cinematic home set to grace the screens on July 21, boasts a walk-in wardrobe with displays for her outfits, a pool equipped with a slide, and living and dining areas on the first level, among other amenities.
While Greenwood and Spencer's rendition is undoubtedly impressive, they are not the first to bring the miniature Mattel abode to life. Barbie enthusiasts around the world have been creating their own DIY versions for years.