PHOTO: Patriarch and Chairman of the Ray White Real Estate firm, Brian White and his wife Rosemary. Picture: John Feder/The Australian
One of Brisbane's most prestigious estates has sold a week out from going to auction in a late night deal worth $10 million
Brian White, the patriarch of Australia's biggest real estate group, signed the contract to sell his beloved home at 32 Sutherland Avenue in Ascot after a bidding war erupted between four buyers.
Determined not to let the property go under-the-hammer, a multiple offer situation ensued among two local buyers, a party from Sydney and one in Asia.
In the end, the winning bid went to a local family, who plans to undertake a significant renovation of the landmark estate.
The property had been scheduled to go to auction on July 17 in what was one of the most anticipated events of the year.
Due to the extended lockdown in Sydney, the Ray White chairman was not going to be able to attend.
Over the past three weeks, marketing agents Ray White New Farm principal Matt Lancashire and Ray White Ascot principal Dwight Ferguson have fielded hundreds of inquiries from buyers across Australia and overseas.
"I think it's a great result for all involved," Mr Lancashire said.
"The inquiry rate was outrageous. I've never had as many (inquiries) socially, as well as through our portals.
"High end properties like this historically take longer to sell, so this is a great sign for Brisbane.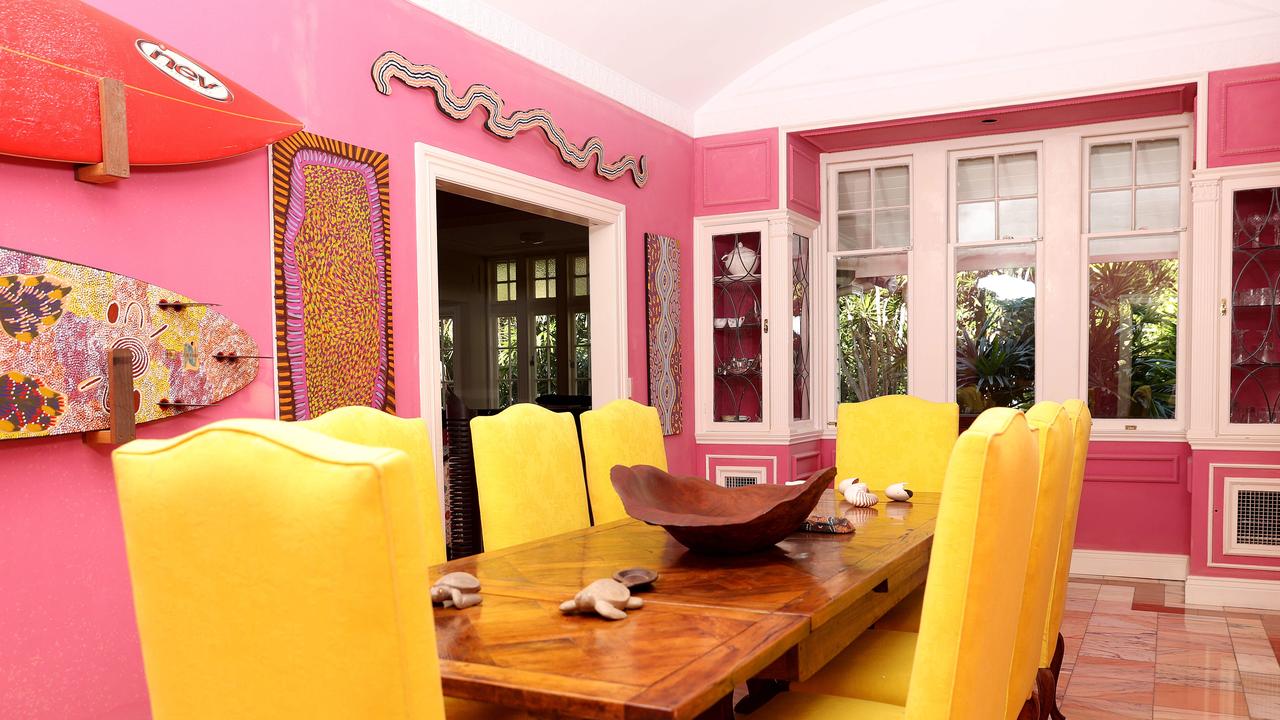 The Sutherland Avenue house in Ascot features a pink dining room. Picture: Tara Croser.
The 1930s Queenslander has informal and formal living areas. Picture: Tara Croser
READ MORE VIA COURIER MAIL