New data shows Auckland's house prices have fallen, year-on-year, for the first time since 2011. Economists say the largest city could lead the rest of the country into a decline in house prices.
But some areas are more exposed than others.
Infometrics chief forecaster Gareth Kiernan compiled a list of the top 10 places most vulnerable to price falls.
Wairoa topped the list. There, house prices had risen 22 per cent between September 2014 and March 2017.
READ MORE:
* Auckland house prices fall for first time since 2011 – QV
* Few buyers caught by ban
* Foreign buyer ban two years too late
That was followed by Gore and Kawerau, South Waikato, Timaru and Ashburton.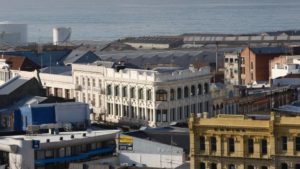 READ MORE VIA STUFF