PHOTO: Australian real estate auctioneer Alex Pattaro and wife. NEWS.COM.AU
A prominent figure in the Australian real estate scene has captured widespread attention due to a unique wedding video that underscores his unwavering dedication to his profession.
Alex Pattaro, who serves as the Chief Auctioneer for Ray White in New South Wales (NSW) and the Australian Capital Territory (ACT), celebrated his wedding to Monique in June with what seemed to be a delightful ceremony. However, a video taken shortly after their nuptials has resurfaced and gone viral.
Originally posted on the 27-year-old's personal social media accounts, the video features the newlyweds at their wedding reception, with the groom unexpectedly launching into an "Around the Grounds" market update. Alex humorously stated, "It's a truly special 'Around the Grounds' today because it's my wedding day. I've had the incredible privilege of marrying my beautiful wife," before delving into a real estate sales update. He enthusiastically continued, "I've stayed in touch with the Ray White team, and let me tell you, it was an exceptional day for them – a 65 percent clearance rate, five registered bidders, three active bidders. But the most significant sale today was the one I made by marrying my beautiful bride. Great week for the Ray White team. See you next week!"
The resurfaced video was shared on the popular Instagram account "Lords of Property," where it humorously poked fun at the real estate industry.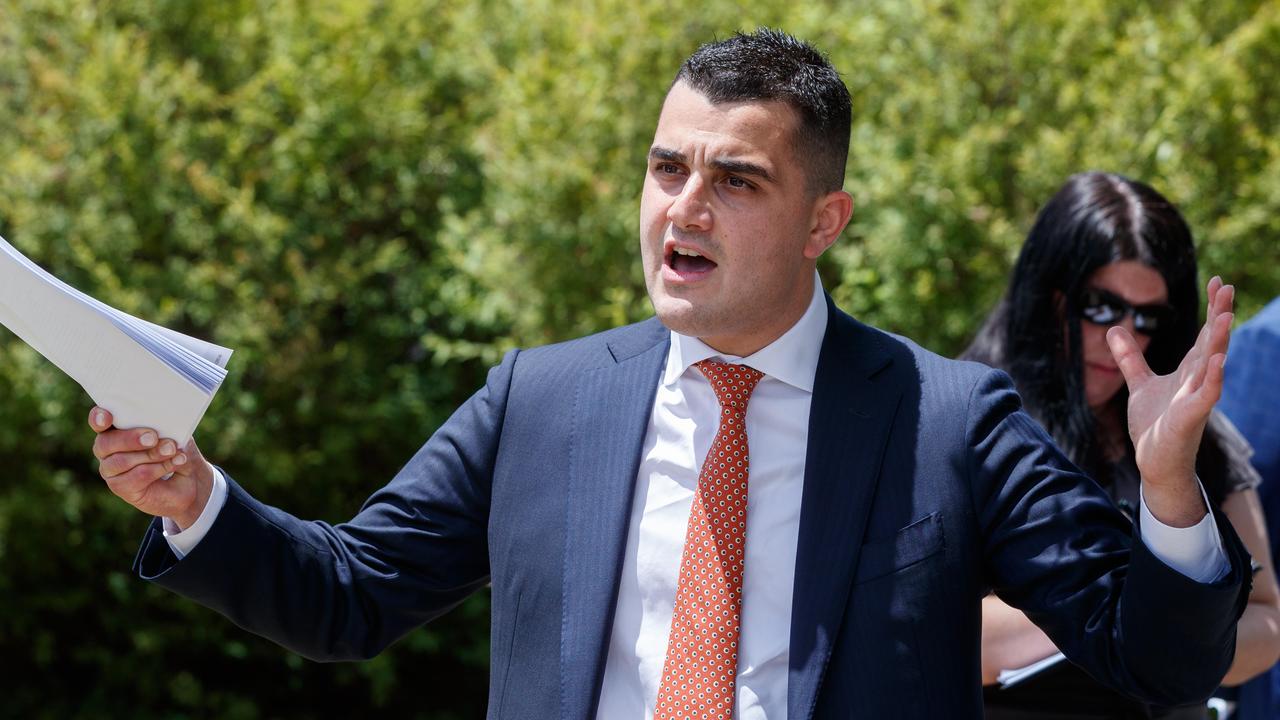 Mr Pattaro has risen through the ranks of the real estate industry since auctioning his first home at 17. Picture: David Swift
Alex Pattaro explained to news.com.au that these weekly updates had been a consistent part of his life for several years, and the video was approved by his bride long before the wedding. He reassured, "I can assure you that it didn't overshadow the wedding. I've been posting these updates consistently every Saturday for about three years now."
He further shared, "My wife and I discussed it well before the wedding day. She was completely supportive of it, understanding the nature of my role and the company. We decided to maintain consistency and inject a bit of fun into it. Capturing a one-minute or 40-second video on your wedding day, when you've been doing it for three years, doesn't feel out of place. The data is readily available on your phone."
Despite concerns raised in online discussions, Alex Pattaro emphasized that he maintains a healthy work-life balance. He stated, "Work-life balance is a topic we discuss and take pride in. We're both very happy." He added, "We would do it all over again, with or without the video. The wedding received the spotlight and the respect it deserved, that's for sure."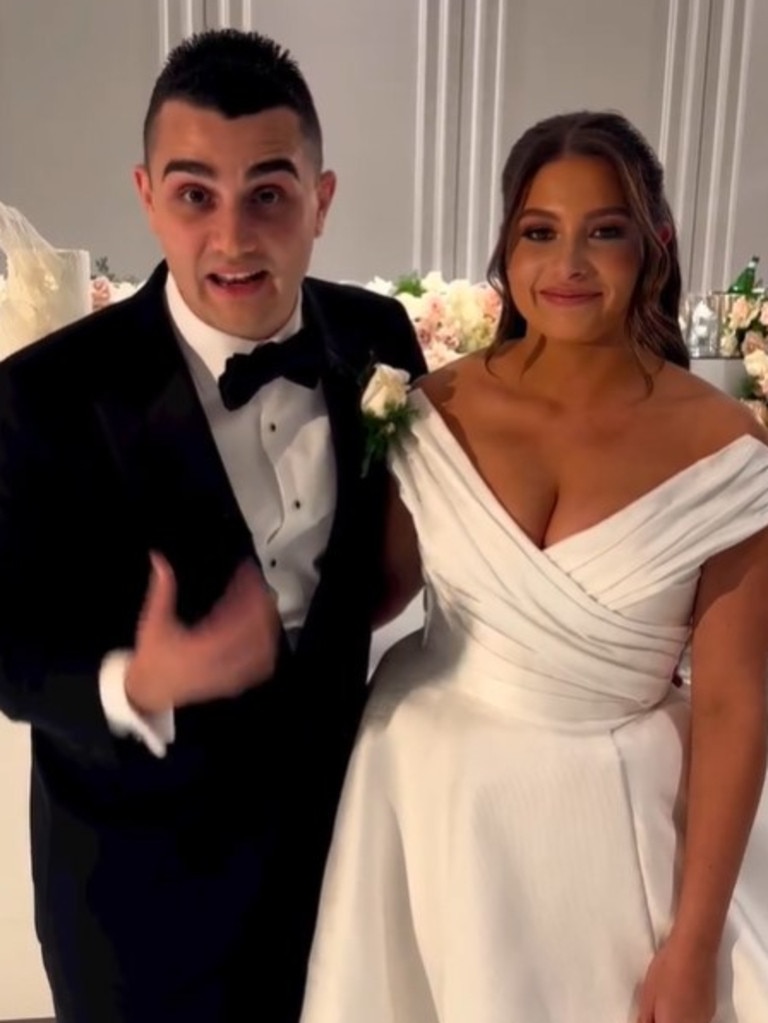 Australian real estate auctioneer Alex Pattaro shared a video of himself giving a market update at his wedding reception. Picture: Instagram
Numerous individuals have weighed in with their thoughts on the unconventional wedding clip. One person humorously remarked, "The grind never stops – wedding, birth of a child, or funeral." Another commenter advised, "Take a day off."
While technically on his honeymoon and away from work, Mr. Pattaro continued his weekly updates like clockwork from picturesque destinations such as Mykonos, Naples, and Bardi. His followers expressed their appreciation for his commitment, with one writing, "Love the dedication, mate," and another commenting, "Loving the Italian update."
Alex Pattaro explained that he uses these weekly updates as a means of communicating with a wide range of stakeholders and followers, providing them with the latest real estate data and insights.
SOURCE & VIEW VIDEO: NEWS.COM.AU
Head/Naming Rights Sponsor – 2024 | www.propertynoise.co.nz