PHOTO:
Tasmanian Charity Acquires Multi-Million Dollar Property for Just $1
Former School's Serendipitous Sale to Local Charity St Giles
Plans to Transform the Property into a Community Health Hub
In a remarkable turn of events, St Giles, a Tasmanian charity, has secured a property with an estimated value in the millions for an unbelievably low price of just $1. The property, located in Launceston, had a fascinating history, having been previously owned by the disability service provider St Giles itself. In the 1980s, the property was sold to the Education Department for a mere 50 cents, becoming the site of the now-closed Newstead Heights School, which adjoined the charity's existing facility.
Fortunately, a crucial provision in the original deal allowed the charity to buy back the property for the equivalent of 50 cents once it was no longer needed for educational purposes. However, as the years passed, this stipulation was nearly forgotten, and the government attempted to sell the property.
St Giles' Chief Executive, Honni Pitt, explained that the recollection of the agreement emerged when a long-serving employee noticed a sale sign in front of the former school. With the help of archival records and meeting minutes, the charity confirmed the validity of the arrangement and reached out to the state government.
Due to inflation, the purchase price had increased from 50 cents to $1. Nevertheless, this incredibly favorable deal allowed St Giles to acquire the buildings and land, which according to Launceston real estate agent Phillipa Jenkins, could be worth "millions."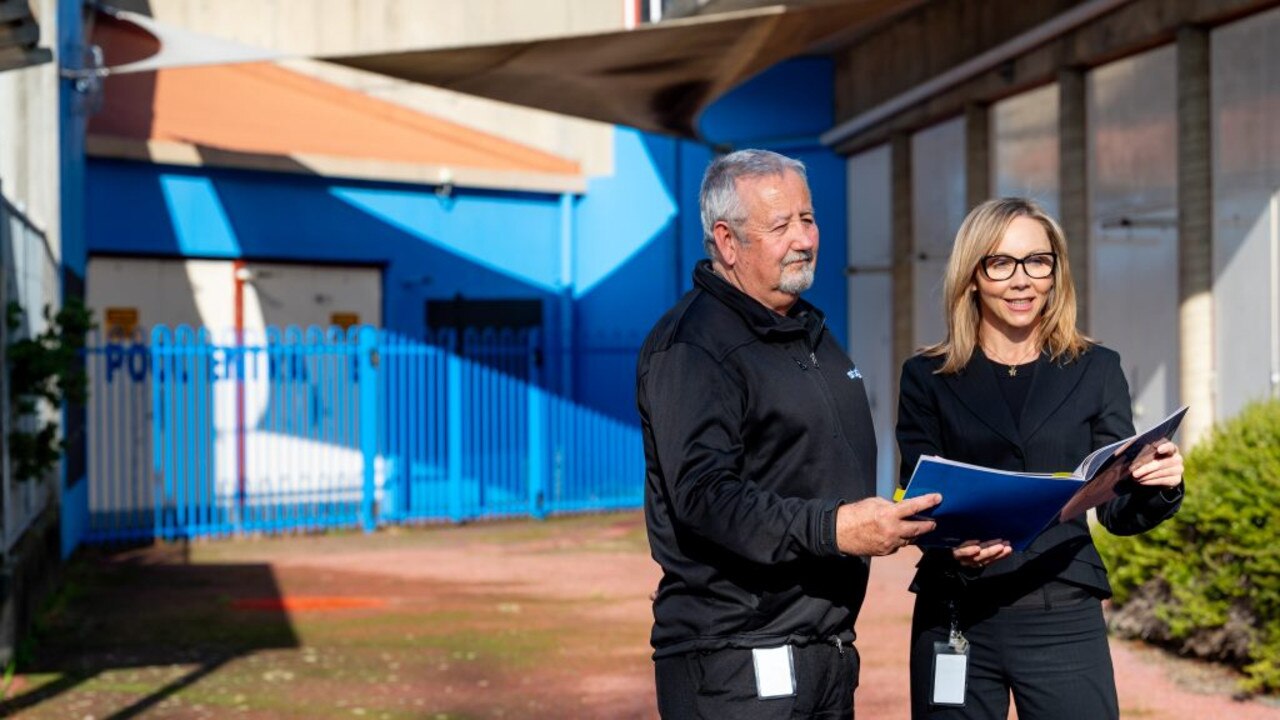 St Giles plan to turn the site into a multipurpose community health hub. Picture: St Giles
St Giles has ambitious plans for the property, aiming to transform the old school into a multidisciplinary community health hub. Among the initial plans for development are a subacute medical facility, a mother and baby unit, a disability learning and lifestyle hub, and a comprehensive renovation of the hydrotherapy pool.
The charity, which traces its origins back 85 years to individuals in the community seeking to make a positive impact, is now keen on giving back to the community by offering essential health services through this redevelopment project.
The architectural firm, 6ty°, expressed their excitement about participating in the multimillion-dollar transformation of the former Newstead Heights Building, announcing their involvement on Facebook. The director and architect, David Gillies, estimated that it would take about 12 to 18 months of work before construction could commence.
Ms. Pitt encouraged the public to contribute their thoughts and suggestions regarding the services they would like to see offered at the revitalized Amy Road site. St Giles' commitment to the community underscores their vision to create a truly beneficial and accessible healthcare facility for the people of Launceston.
SOURCE: NEWS.COM.AU