PHOTO: Lindsay Warner with his ski (ABC Kimberley: Hinako Shiraishi )
Floating off the coast of Broome is a man on a jet ski who is aiming to be the first person to ride solo around Australia, break a world record and raise awareness about men's mental health issues.
Key points:
Lindsay Warner is aiming to be beat the previous record for longest ocean journey on a jet ski
He has been travelling for five months
Mr Warner is just five days away from arriving in Exmouth, the place where he started
Lindsay Warner has had a 30-year career as a real estate agent in South Australia, flying planes and racing motorcycles in his spare time.
But now, the 63-year-old is nearly finished with a five-month jet ski trip around Australia, trying to break the world record of 7,404 kilometres set by South African jet skier Marinus Du Plessis in 2018.
The journey so far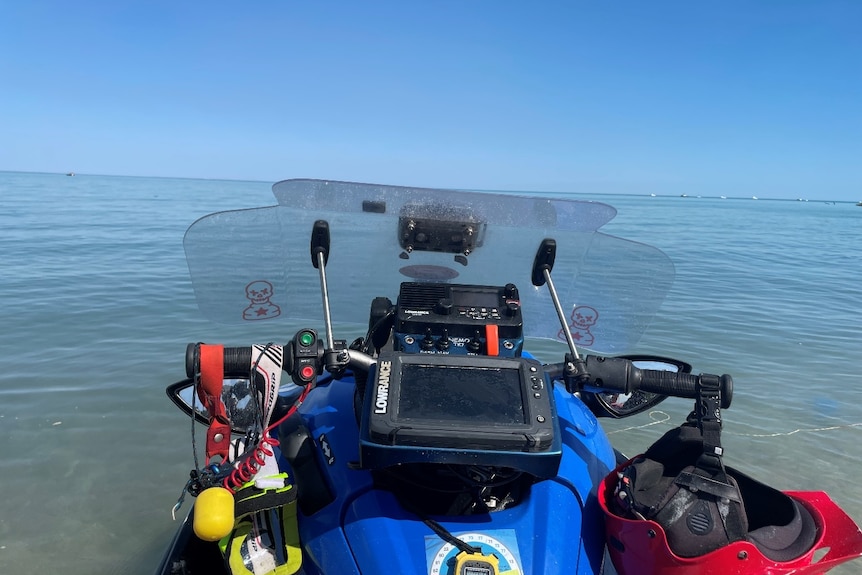 He started his journey in Exmouth on March 1 last year, but it was cut short in Esperance by the onset of the COVID pandemic.
On April 1 this year, he picked up where he left off.
So far, Mr Warner has travelled more than 14,000 kilometres in total.
But an unbroken streak this year is already at 10,000 kilometres — unofficially breaking the world record in solo jet skiing.
Now, in Broome, he is contemplating the end of the journey and the verification of the record by Guinness.
"After five months on the water, I've got five days to go," he said.
"And I don't even want to think about that because I don't want anything to go wrong. I want to have five good days."
A costly hobby
Mr Warner says pre-planning has given him the confidence to proceed on the epic voyage.
He has mapped out 101 days on the water in a spreadsheet and, as expected, the journey has not been cheap.
READ MORE VIA ABC
MOST POPULAR