PHOTO: The Memorial Gates were built in 1924 to commemorate the sacrifice of Canterbury athletes during World War I. Photo: Supplied / Christchurch City Council
Once again, sports enthusiasts will have the opportunity to enter Christchurch's renowned Lancaster Park through the meticulously restored Memorial Gates, which suffered damage during the Canterbury earthquakes of 2010/2011. The restoration is part of a broader initiative to revitalize the sports ground.
Real estate agent turning Australia's 'least trusted' profession into comedy | WATCH
Mayor Phil Mauger will officially rededicate the gates during a community ceremony scheduled for Saturday afternoon. Andrew Rutledge, the head of parks at Christchurch City Council, emphasized the significance of this milestone, both in the realm of sports and for the people of Canterbury who hold Lancaster Park dear.
The refurbishment project, initiated in 2021, addressed structural vulnerabilities resulting from the earthquakes. According to Rutledge, the gates now exude a splendid appearance reminiscent of their original construction.
Constructed in 1924 to honor the sacrifice of Canterbury athletes during World War I, the Memorial Gates stand as a symbol of historical significance. Alongside the rededication, the Council plans to reveal the Arc of History, a collection of panels showcasing Lancaster Park's rich history.
"The images featured on the Arc of History have been curated from diverse collections across the country. From Peter Snell's 800-meter record to U2's performance for a crowd of 60,000, the arc encapsulates a range of sporting and cultural moments spanning the past 130 years," Rutledge explained.
The unveiling ceremony, commencing at 12:30 pm at the Memorial Gates on Stevens Street, is expected to include esteemed guests such as former cricketer Sir Richard Hadlee and All Black Sam Whitelock.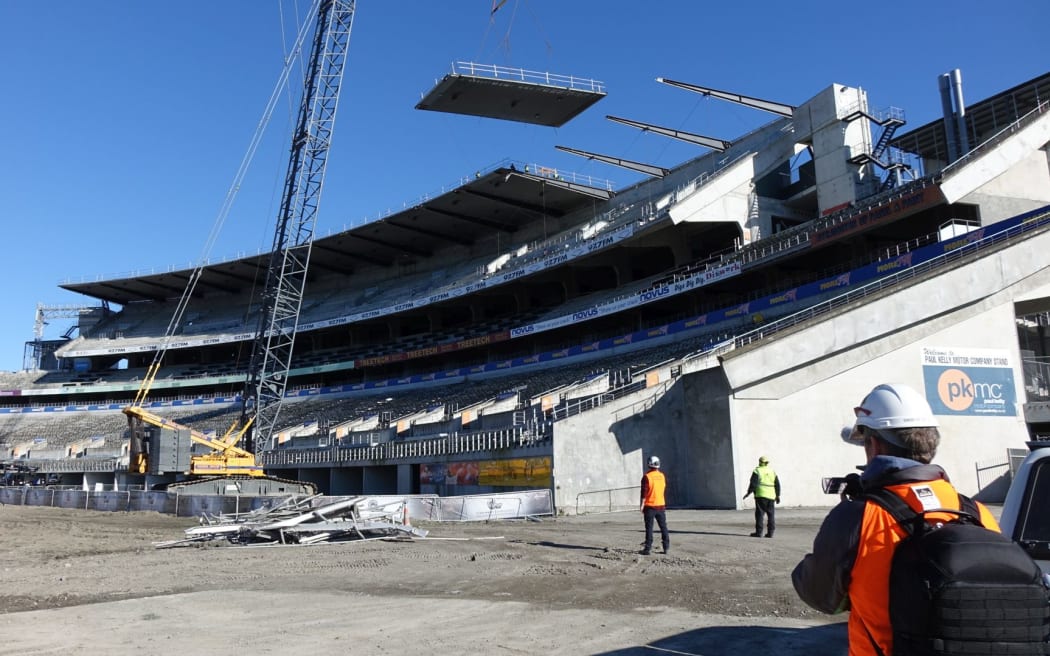 SOURCE: RNZ