PHOTO: The Reserve Bank of New Zealand seem to have only one economic tool – the OCR. RAW PIXEL
It is becoming abundantly clear that the Reserve Bank of New Zealand's ultra aggressive monetary tightening has crashed the nation's housing market.
New Zealand's official interest rates have increased by more than almost every other developed nation, sitting at 5.25% currently: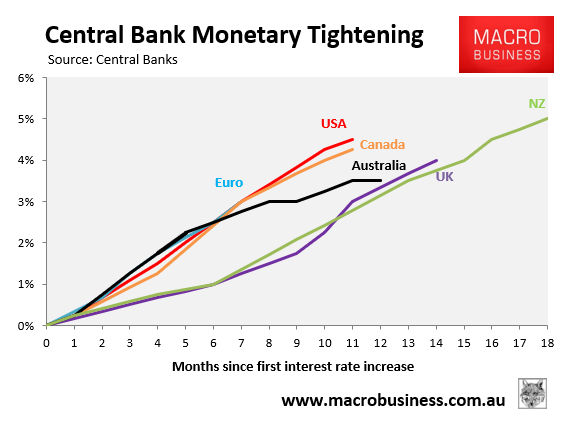 In turn, New Zealand mortgage rates have more than doubled to around 6.5%: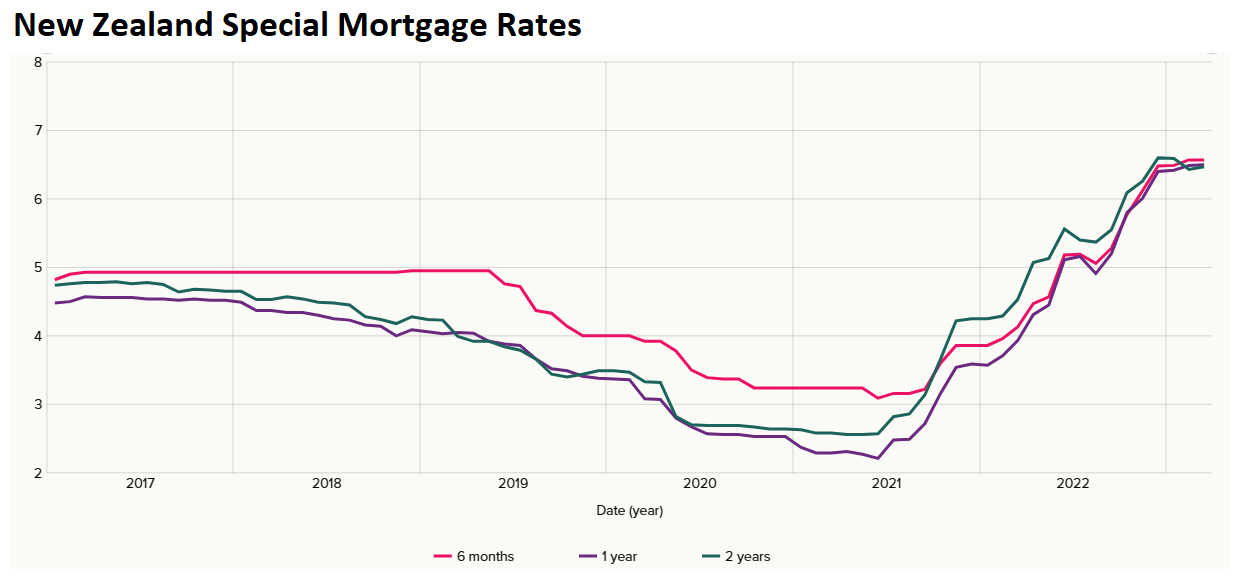 The impact on house prices has been severe, with values nationally plunging by nearly 17% with Auckland values crashing 22%, according to the leading Real Estate Institute of New Zealand (REINZ) House price Index.
The impact on sales volumes and listings has been even worse.
Realestate.co.nz had 28,643 residential homes listed for sale at the end of April, a 5.9% increase over the same time last year and the largest stock available at the end of April since 2015.
April sales figures are not yet available. However, the REINZ recorded 5877 sales in March, a 14.6% decrease from the same month last year.
Therefore, the tendency has been for sales and stock levels to be moving in opposite directions this year.
The high stock of supply relative to sales has occurred despite the fact that the number of new listings received by Realestate.co.nz was down 18.9% from April last year. And it was at its lowest level in April since April 2020, when the market was effectively shuttered due to pandemic restrictions.
Commenting on the figures, Realestate.co.nz spokesperson Vanessa Williams said "many are delaying their purchase decisions given the current economic climate", with the economy headed into recession.
Barfoot & Thompson is by far the largest real estate agency in Auckland. It recorded its worst April sales in 22 years, with the agency's median selling price falling below $1 million for the first time in more than two years.
Just 473 residential properties were sold by Barfoot & Thompson in April, down 23% compared to April last year.
The median selling price of $995,000 was down by $30,000 compared to March, and $245,000 below the November 2021 peak.
Barfoot received only 1090 new residential listings in April, a 16% decrease from the same month last year, while the total supply of residential homes on the agency's books was 4684 at the end of April, a 3.3% decrease from the previous year.
"Based on the number of sales in April, winter has arrived early for the Auckland housing market", said Peter Thompson, Managing Director of Barfoot & Thompson.
Meanwhile, an extract from the Reserve Bank's latest six-monthly Financial Stability Report says the Bank expects more borrowers to fall behind on their mortgage payments this year "given the ongoing repricing of mortgages and expected weakening in the labour market".
Reserve Bank data shows there was $347 billion worth of outstanding mortgages across New Zealand as of March, with around one quarter ($87 billion) taken out during the peak of the housing boom in 2020-21.
The share of disposable income necessary to service the interest component of a mortgage will more than double from its previous low of 9% to about 22% by the end of this year, according to the Reserve Bank.
"This increased debt servicing burden is distributed highly unevenly, with some borrowers, such as those who fixed at the low of mortgage rates in mid-2021, seeing far greater rises in their debt servicing costs than others", the Reserve Bank notes.
"Some of these borrowers and other borrowers with high debt-to-income levels may begin to struggle to meet their repayment obligations as they reprice onto the higher rates".
With huge numbers of borrowers still to come off cheap pandemic fixed rates, the Reserve Bank maintaining a tightening bias, and the economy heading into recession, New Zealand's housing market should remain in the doldrums for some time yet.
READ MORE VIA MACROBUSINESS
MOST POPULAR