PHOTO: LeBron James book. AMAZON
LeBron James, four-time NBA champion, two-time Olympic gold medalist and savvy investor, has added another title to his name — billionaire.
His net worth is now estimated at $US1 billion ($1.4 bn), according to Forbes.
The title means James is the first active NBA player to reach billionaire status.
The 37-year-old, a four-time NBA MVP, ranks second on the league's all-time scoring list and has played in the league since 2003. But his fortune does not all come from playing basketball.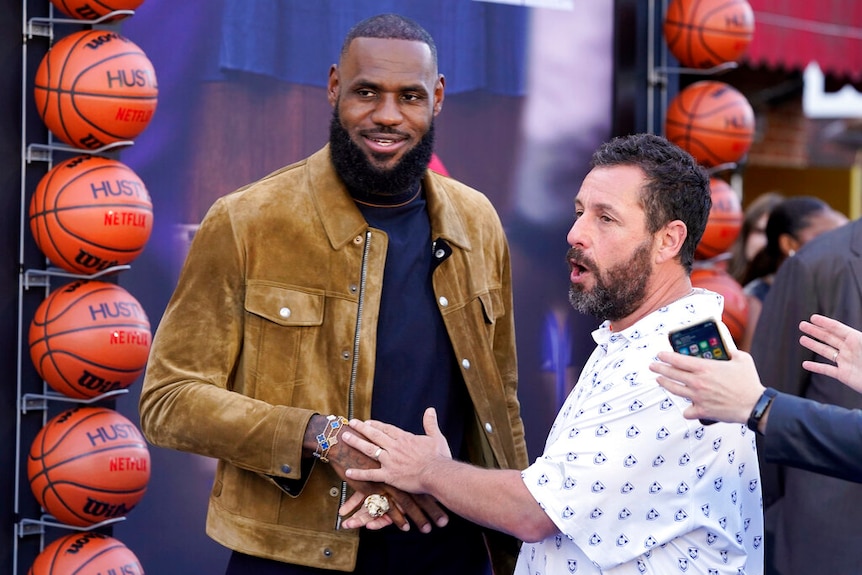 Michael Jordan, whose net worth Forbes estimated at $US1.7 billion ($2.34 billion), did not reach billionaire status until 11 years after his retirement.
Forbes estimated James earned $US121.2 million ($167 million) last year.
James earned close to $US400 million ($550 million) in salary playing with the LA Lakers, Cleveland Cavaliers and Miami Heat, but it is his off-court earnings that stand out.
Forbes estimated James has raked in more than $US900 million from business investments and endorsements.
Raised by a single mother in Akron, Ohio, James has put a lot of money back into his hometown, opening a school and a community centre to assist families and children.
Becoming a billionaire is something 37-year-old James spoke of in a 2014 interview with GQ.
"If it happens, it's my biggest milestone," James said at the time.
"Obviously. I want to maximise my business. And if I happen to get it, if I happen to be a billion-dollar athlete, ho. Hip hip hooray! Oh my God, I'm gonna be excited."
His investments and businesses include the Spring Hill Company, a business group that includes his Uninterrupted and SpringHill Entertainment; Fenway Sports Group, and Blaze Pizza ⁠— a casual dining restaurant chain.
His investments also include a $US80 million ($110 million) real estate portfolio, including the Beverley Hills compound he purchased for $US36.8 million ($50.6 million) in 2020.
Reuters
READ MORE VIA ABC